Three Things: Rayannah
After an extensive European tour, Rayannah returns home to Winnipeg with a show at the Good Will Social Club on Sunday, November 25.
For NuSounds, Rayannah brings a team of collaborators to the Good Will to create a unique, one-time-only performance combining music, dance, and art. We caught up with Rayannah at rehearsal for three things to know about the concert.
(Pictured L-R: Dancers Emily Solstice Tait and Jillian Groening, Rayannah)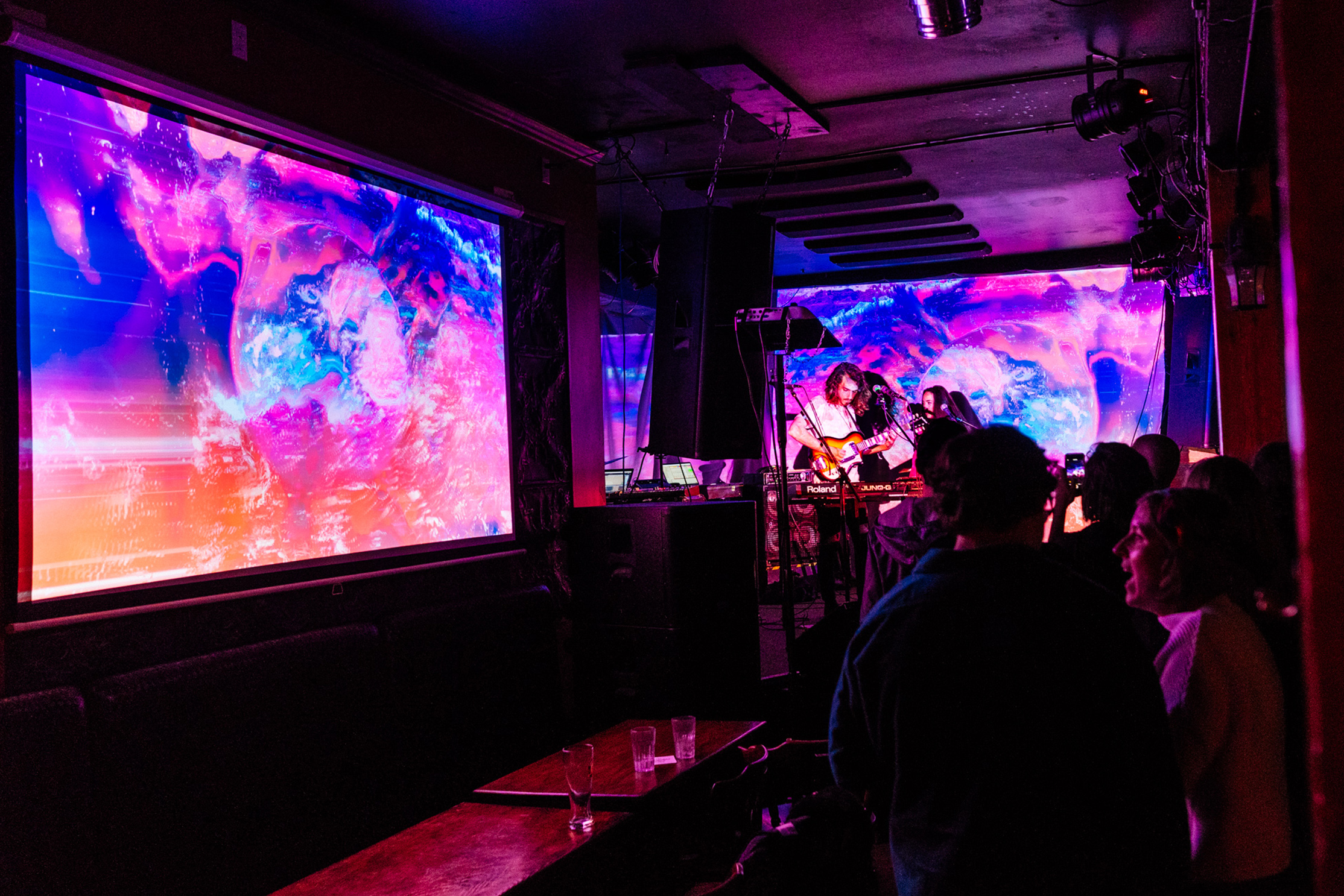 1. Filled with Colour and Light
Saskatoon-based artist Stephanie Kuse is creating original projection art for this show. "The space is going to look like it never has before," Rayannah explains. "We're building a show specific to the set list, and to the Good Will."
(Pictured: The Capitol Music Club, June 1 2018. Photo by Brandon White)
Joining Rayannah onstage for this performance are contemporary dancers Jillian Groening and Emily Solstice Tait, who've developed original choreography for the show. Emily was recently featured as one of the dancers in Rayannah's music video for the song Best of You (pictured right).
3. An Entirely Singular Set
Rayannah's NuSounds show will be her only Winnipeg project this fall. "I rarely play solo anymore, but we wanted extra space onstage for the dancers and the visuals. It's going to be very intimate." With that extra space, she's also able to do a full set-up with her gear. "After spending the last two months on the road, I'm really excited to get to build my station without compromise. I'm gonna have a lot of gear on stage and it'll kind of be like bringing people in to my lab."
Sunday November 25
The Good Will Social Club
Tickets: $15 Adv | $20 Door
Available here
Opening for Rayannah is Marisolle Negash. Listen to One Time here: